Welcome to AKLATS 2.0
Applied Koha Library Automation Training and Seminar is an annual two day Koha ILS intensive training. Each library institution may send 2 participants for a price of one. Participation in the training will entitle you to your very own pre-installed, customized and data migrated Koha ILS with 1 year hosting and technical support.
For more details please email info@onstrike.com.ph or call our hotline at 738-3209.
See you there!
-The OS Team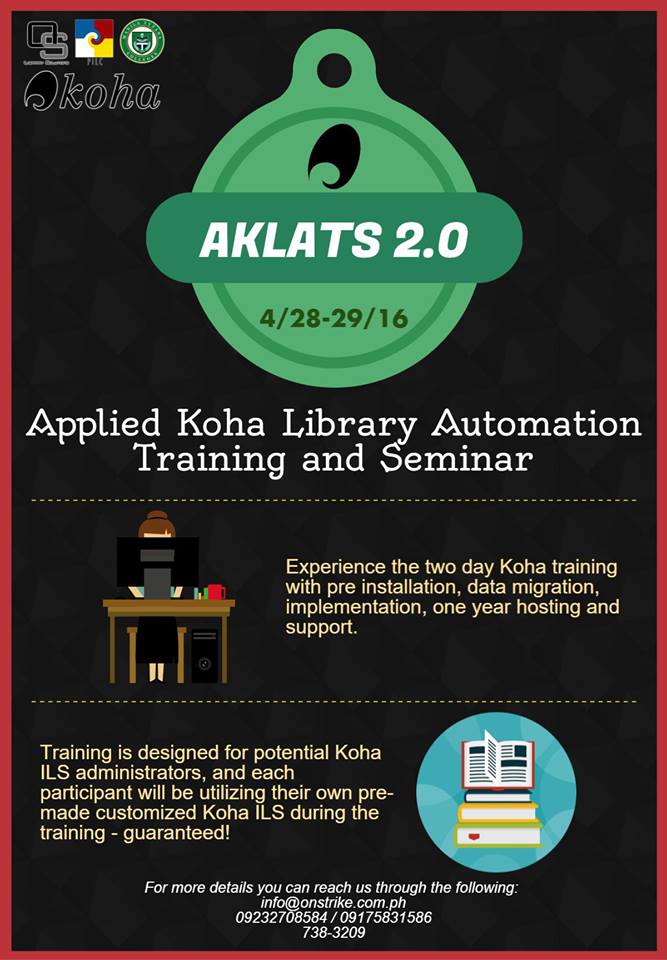 ---